State of the Market - Cobb County - July 2023
Posted by Barry Wolfert on Monday, September 11, 2023 at 3:14:13 PM
By Barry Wolfert / September 11, 2023
Comment
July 2023 - Cobb County Stats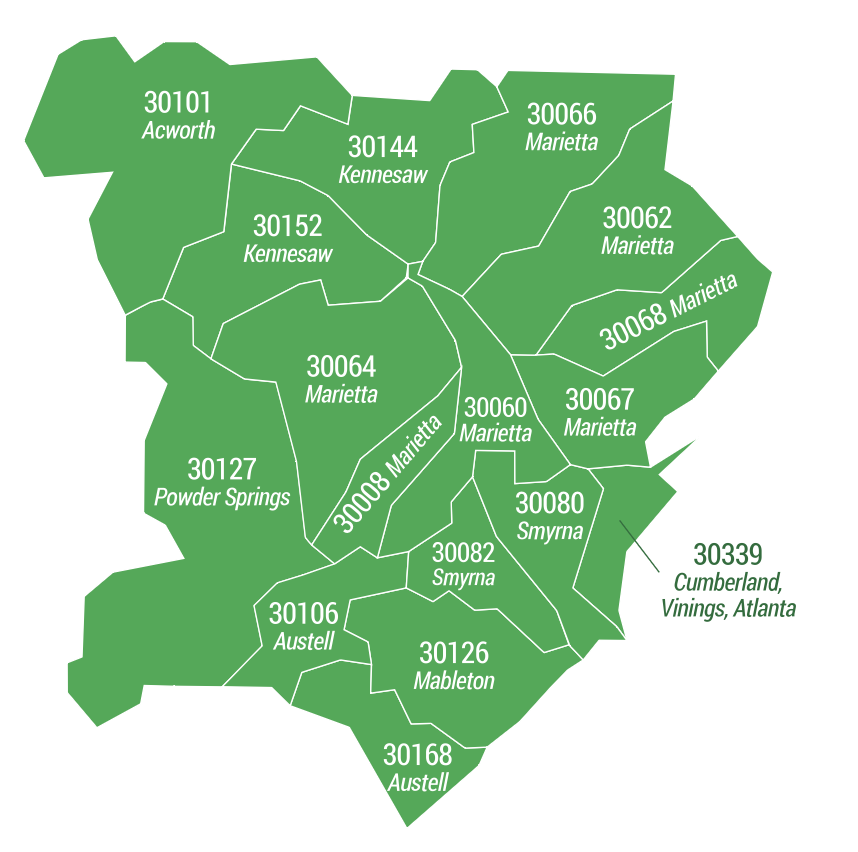 As you can see in the chart below, year over year for both the month of July and YTD thru July, month's supply and closed sales are down 16% and 25% respectively for Detached (single family homes); month's supply for Attached (townhomes/condos) has increased a dramatic 42.9% in July while cloosed sales is down 20% for the same period.
In addition, median sales price is up only 0.4% for Detached while Attached prices are up approximately 5% even with increasing inventory and market time . The percentage of list to actual sales price remains close to 100%; same as the previous month. Lastly, the inventory of available Deatched homes is down 35% from 2022 to 2023 for July while inventory of Attached homes actually increased approximately 12%.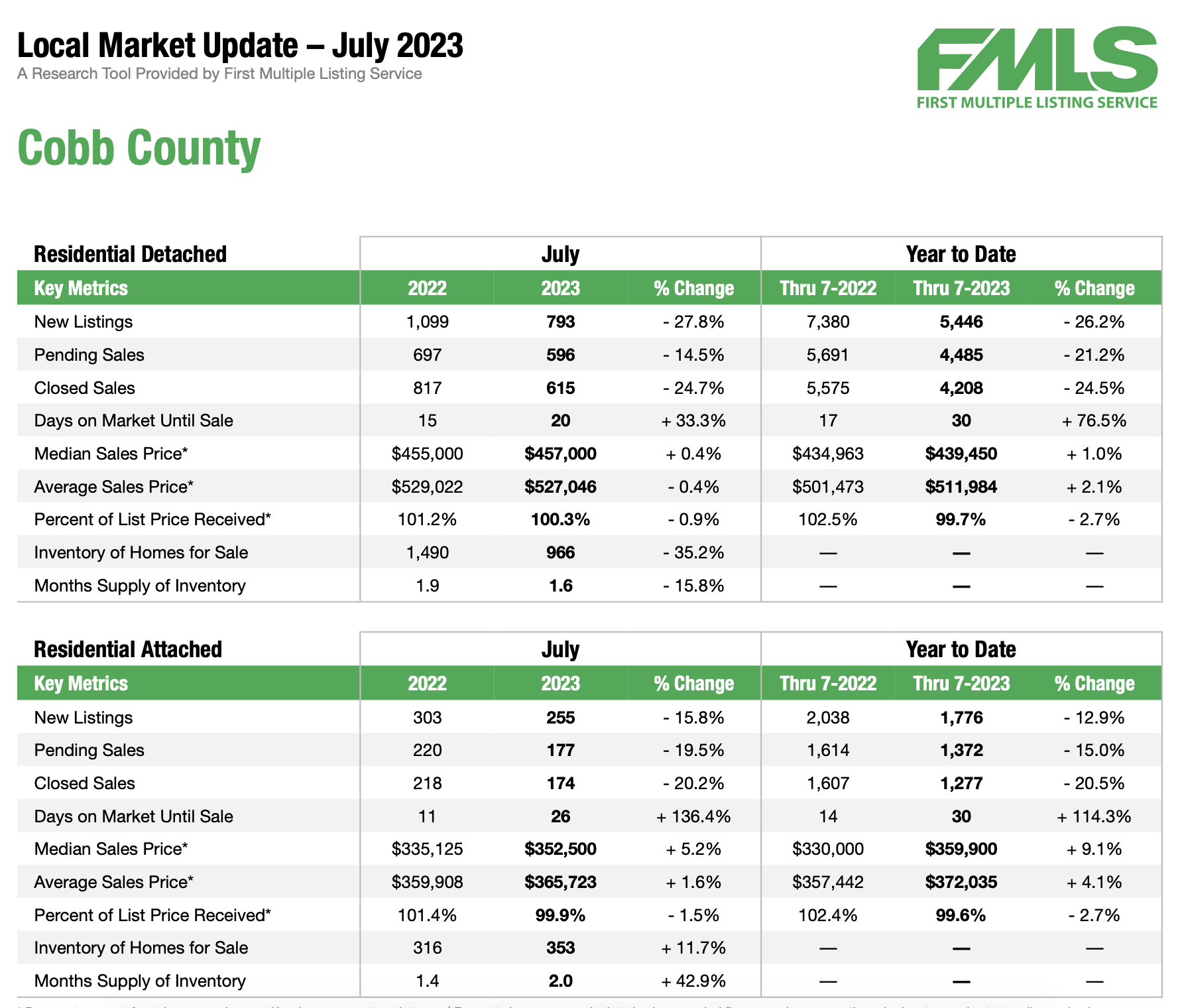 The analysis: even with higher interest rates, it remains a seller's market for well priced and maintained homes. Low investory and consistent demand is keeping prices steady. We are at, or close to the peak of interest rates. The Fed may raise them one more time in November but thst should be the last increase. Once rates begin to fall, we should see a flow of buyers back into the market which may drive demand faster than inventory growth. This could lead us back to multiple offers and price premiums. Also, there is no forecast for prices to fall dramatically. We may see more seasonality over the next two quarters but prices will remain steady until inventory gets closer to a balanced market.
If you are considering buying, now is the time. Even with interest rates expected to drop over the next 12 months, price appreciation will out pace the benefit of a low rate. Buy now and refi when rates are better. Contact us for assistance.